Families form the heart of the Upper Falls Nursery School community. Parents and caregivers may volunteer in the classroom, share talents or serve on the Board of Directors. Informal daily contact, morning coffees and social events enhance the preschool experience for all.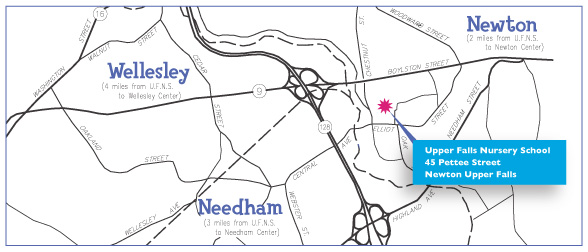 Located in the Emerson Community Center in Newton Upper Falls, UFNS is easily accessible to families from Newton, Needham and Wellesley. UFNS has historically served all three of these communities, and has helped the families prepare for the transition to the various kindergarten programs.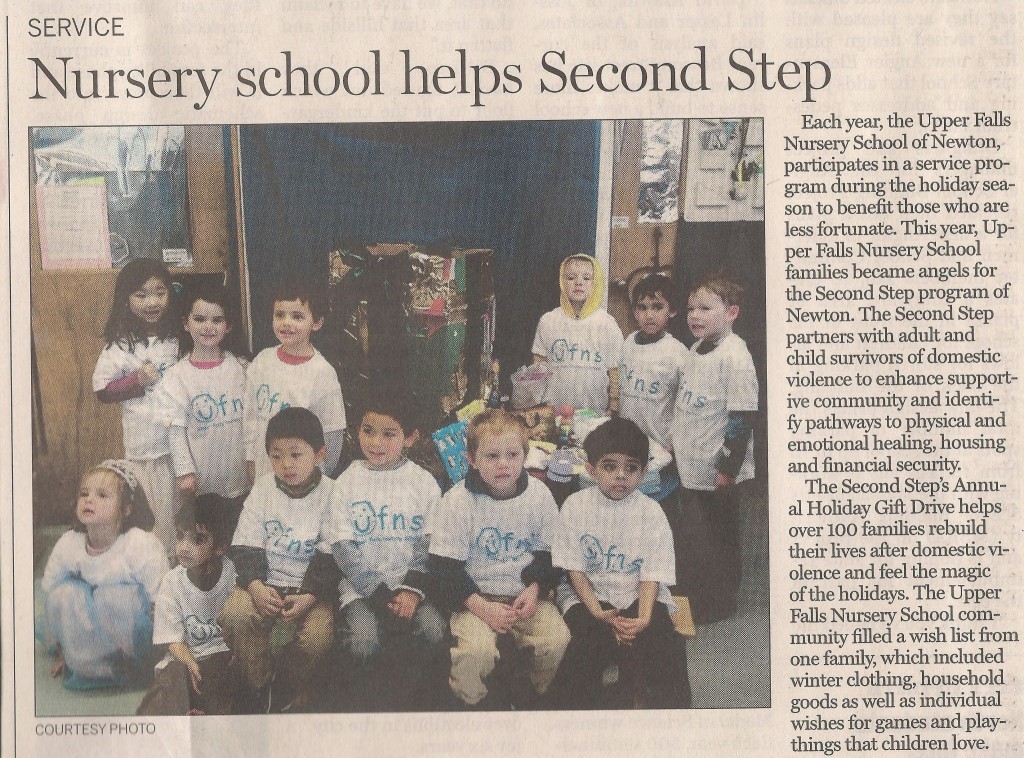 Click here to view our location.